What is online abuse?
Online abuse also known as digital abuse is the use of technology to abuse or harm others. Anyone who uses online technologies and mobile phones for communicating are open to this avenue for abuse. Young people are known to be at the highest risk to this type of abuse due to their extensive use of electronic communication devices.
Examples include:
Being encouraged to send compromising images of themselves, or to "talk" in an explicit sexual manner, often followed by threats or blackmail that this will be sent to others if they do not comply with requests from the abuser
Publishing private video footage or photographs of an individual without consent
Multiple mobile phone calls, emails and/or text messages
Being asked to take photos showing where they are and who they are with
Being forced to give passwords for online accounts so their actions and movements can be monitored.
Some questions you might want to ask:
How often do you chat to your partner/ex partner on the internet/social media?
What sort of things do you talk about and do you ever feel uncomfortable
Do you share any intimate pictures or information about yourself online? Do they make you do this? What happens if you don't?
How secure are your accounts? Have you shared passwords with girlfriend/boyfriend/anyone you know, including people you trust?
What site(s) do you use to do this?
Support
If you are suffering online abuse contact the Police on 101 and in an emergency dial 999 or call us on 01502 572143 for advice and support.
For digital safety for your family please go to ChildLine via this link or this link to find out some more details and ways to keep your children safe online.
For practice direction as a professional working with a case of online abuse go to SafeLives advice.
Please see this Home Office document for useful information on how to respond to online abuse.
Revenge Pornography
A term used to describe sexually explicit media that is publicly shared online without the consent of the pictured individual. Content is often uploaded by ex-partners with an intention to shame or embarrass an individual, linking content to the persons other online content, such as Facebook, LinkedIn or even work websites, along with personal information including addresses and telephone numbers. Sometimes this content is also directed at family members to cause maximum harm to the victim.
If you need support with this type of abuse please contact the Revenge Porn Helpline on 0845 6000 459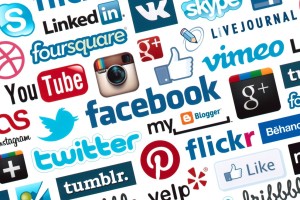 For the NEW! Internet Safety Guide for Teenagers, Children & Students – CLICK HERE
National 24 Hour Domestic Abuse Helpline 0808 200 247