We use the term domestic abuse and violence to describe the physical, sexual, psychological or financial abuse that takes place in an intimate or family-type relationship and forms a pattern of controlling and coercive behaviour. It doesn't matter if your relationship is with the same or opposite gender. It can involve family members, neighbours, or other people in the household.
If you are forced to change your behaviour because you are scared of your partner's reaction, it is likely that you are being abused.
Please see the Power and Control Wheel which describes some of the tactics of an abusive person.
ANYONE can experience domestic abuse. It can happen in all kinds of relationships, regardless of age, sex, race, sexuality, disability, lifestyle, financial situation and gender identity. It is rarely a one off event.
People experiencing domestic abuse are NOT to blame. The abuser is 100% responsible for their behaviour. Violence and abuse is a choice the abuser makes.
Domestic abuse not only damages the women or man suffering abuse, both mentally and physically, but any children within the family group – see Effect on Children Wheel. Constantly witnessing domestic abuse can teach the children that it is a legitimate response to problems, or it can make them fearful and withdrawn from life.
Legal definition and types of domestic abuse
The legal definition of domestic abuse is "Any incident or pattern of incidents of controlling, coercive or threatening behaviour, violence or abuse between those aged 16 or over who are or have been intimate partners or family members regardless of gender or sexuality."
It is essentially a pattern of behaviour characterised by the misuse of power and control by one person over another within an intimate relationship. It is likely to be on-going, repeated abuse which often escalates over time. It can include physical, psychological, emotional, sexual and financial abuse, and is most commonly a combination of all these. It could involve some of the following behaviours:
Actual or the threat of physical harm
Deprivation of food or sleep
Withholding money for essentials
Verbal or sexual threatening
Emotional blackmail
Isolation from family or friends
Imprisonment in your own home
Humiliation or belittlement
Using your children against you
Hurting pets
How do we give a better service to survivors.
The aim of the Forum is to encourage multi-agency working and we strive to:
improve information sharing between the statutory and voluntary agencies.
ensure effective crisis and safety planning.
ensure effective risk assessment.
increase awareness throughout the health, education, industrial and commercial sector, and in both the voluntary and statutory agencies.
encourage survivors to report abuse by providing a more structured route linking in with the current literature and established information services.
develop an effective and user friendly programme for use in schools and colleges to increase social awareness and acceptability.
To be there, to listen, to be supportive and to be aware of the agencies and individuals who may need help.
We are committed to helping anyone who has become a victim – together with our partner agencies, we can help you.
Domestic Abuse is Never Okay – Don't Suffer in Silence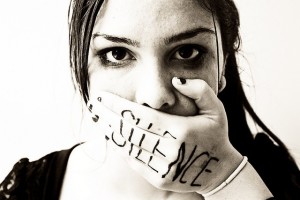 National 24 hour Domestic Abuse Helpline
0808 200 247